Archive for the 'Resources' Category
Botany One is a blog run by the Annals of Botany Company, a non-profit educational charity. The company currently administers two journals, the Annals of Botany and AoB PLANTS.
Url : https://www.botany.one/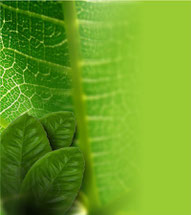 When man was in need of healing procedures for diseases and accidents, came to natural products as the main source to solve the problem, due to he did not know the current chemicals.
It was therefore necessary to classify medicinal plants according to the type of ailment and the objectives it was intended.
This practice was associated with early plant domestication techniques but played an important collection which even today is practiced by farmers.
Phytotherapy (herbal therapy) has its origins in the beginning of humanity and belongs to the field of medicine.
The first manifestation of its utilization was in the magic rituals as complement for the treatment of some discomfort.
Early experience with herbal treatments were reflected in ancient herbariums at the time of the Sumerians, Assyrians, Babylonians and Phoenicians. The Ebers Papyrus collected 700 plants.
The oldest of these practices is the Chinese one, with more than 10 000 years, but were the Greeks and Romans who undertook the systematic study of medicinal plants.
Let´s start this Pharmacognosy´s course by defining some necessary terms for understanding.
India has 15 Agroclimatic zones and 17000-18000 species of flowering plants of which 6000-7000 are estimated to have medicinal usage in folk and documented systems of medicine, like Ayurveda, Siddha, Unani
and Homoeopathy. About 960 species of medicinal plants are estimated to be in trade of which 178 species have annual consumption levels in excess of 100 metric tones.
Medicinal plants are not only a major resource base for the traditional medicine & herbal industry but also provide livelihood and health security to a large segment of Indian population. The domestic trade of the AYUSH industry is of the order of Rs. 80 to 90 billion (1US$ = Rs.50). The Indian medicinal plants and their products
also account of exports in the range of Rs. 10 billion.
There is global resurgence in traditional and alternative health care systems resulting in world herbal trade which stands at US$ 120 billion and is expected to reach US$ 7 trillion by 2050. Indian share in the world trade, at present, however, is quite low. Read the rest of this entry »
Introduction to TCM
With a history of 2000 to 3000 years, Traditional Chinese Medicine (TCM) has formed a unique system to diagnose and cure illness. The TCM approach is fundamentally different from that of Western medicine. In TCM, the understanding of the human body is based on the holistic understanding of the universe as described in Daoism, and the treatment of illness is based primarily on the diagnosis and differentiation of syndromes.
The TCM approach treats zang–fu organs as the core of the human body. Tissue and organs are connected through a network of channels and blood vessels inside human body. Qi (or Chi) acts as some kind of carrier of information that is expressed externally through jingluo system. Pathologically, a dysfunction of the zang-fu organs may be reflected on the body surface through the network, and meanwhile, Read the rest of this entry »
Kampō (or Kanpō) is a traditional Japanese therapeutic system, the bulk of which is derived from the classical Chinese medicine that came to Japan in the 5th and 6th centuries. Over the years, the Japanese have created unique diagnosis methods, herbal formulas, and therapeutic approaches.
Kampo includes most of the traditional Chinese medicine (TCM) modalities including acupuncture, moxibustion (heat therapy), Anma (or Tuina, an ancient massage technique and the basis of Shiatsu therapy), diet, and herbal medicine.
Kampo.ca is a website primarily devoted to discussing Kampo herbal medicine. For information on Japanese acupuncture and moxibustion, please visit Acupuncture-Treatment.com.
URL : http://www.kampo.ca/
The NaturalNews Network is a non-profit collection of public education websites covering topics that empower individuals to make positive changes in their health, environmental sensitivity, consumer choices and informed skepticism. The NaturalNews Network is owned and operated by Truth Publishing International, Ltd., a Taiwan corporation. It is not recognized as a 501(c)3 non-profit in the United States, but it operates without a profit incentive, and its key writer, Mike Adams, receives absolutely no payment for his time, articles or books other than reimbursement for items purchased in order to conduct product reviews. Read the rest of this entry »
About AHP
Herbal medicines have provided the world's populations, including Americans, with safe, effective and low cost medicines for centuries. They have a rich and extensive historical basis in use and study which can be referenced to ancient medical writings. More importantly, modern research has validated many of the traditional uses ascribed to herbs. When integrated into medical care with other medications, botanicals can provide consumers and patients with the best chance for maintaining a high quality of life and, in some cases, increase their chance of survival. They can also fill therapeutic niches that are not adequately addressed through conventional therapies. As botanical supplements are integrated into the health care programs of more and more people, it becomes necessary that information regarding their optimal use be made available. Similarly, independent quality control requirements for producing herbal products need to be established to ensure that the highest degree of safety and effectiveness is achieved. Information relative to their safe clinical use, toxicology, interactions with conventional drugs, etc., is especially important to safeguard the public health. Read the rest of this entry »
The Council of Heads of Australasian Herbaria (CHAH) comprises those administratively responsible for the major Australian and New Zealand Herbaria with the aim of promoting all matters of interest to herbaria in Australasia and to increase cooperation and understanding between herbaria. Its operations are governed by a Constitution and a Statement of Objectives.
CHAH is incorporated in the A.C.T. and is a registered business ABN 31 496 409 479.
Business address: (Registration No. A04433)
c/- Australian National Herbarium
CSIRO
GPO Box 1600
Canberra ACT 2601
URL : http://www.chah.gov.au/
These resources relate mainly to Western traditions of herbal medicine (also referred to as phytomedicine, herbal medicine or botanical medicine) that rely primarily on the use of single herbs. Other traditional systems of medicine, particularly Asian traditions, use many herbs in synergistic mixtures or blends. Examples are Traditional Chinese Medicine, Ayurvedic, and Tibetan. They are not covered in the following listings. Note our Resource Guides on Ayurvedic, Tibetan medicine, and Traditional Systems of Medicine.
We are just beginning to understand the complexities of herbal medicine, with its multiplicity of active chemicals in a single herb, and the interaction of a mixture of herbs found in traditional therapies. Previously, scientific research relied on the drug development model, which focused on a single compound and mode of action. Read the rest of this entry »
Never in our history have we been using medicinal herbs and herbal supplements as much as we do today, and there are new and exciting discoveries made daily regarding the health benefits of natural medicines. We are constantly looking for new ways to feel better and improve our overall health. We do not have the same blind faith in pharmaceutical drugs as we used to and we are turning more and more to natural remedies.
There are many medicinal herbs and herbal supplements that have a strong reputation for alleviate symptoms of illnesses. Traditional medicinal herbs are used more often to treat the whole person rather than individual symptoms and are formulated to stimulate the body's natural healing powers. Medicinal herbs can be taken as tinctures,capsules and pills or you can simply pick them yourself! Read the rest of this entry »